Want to remove your acrylic nail but don't have nail soakers?
We've got you covered with this easy do-it-yourself acrylic removal using conventional household items.
What you need:
1 x Nail Drill or Corse Nail File
10 x Cotton Swabs
1 x Aluminum Foil
1 x Nail Polish Remover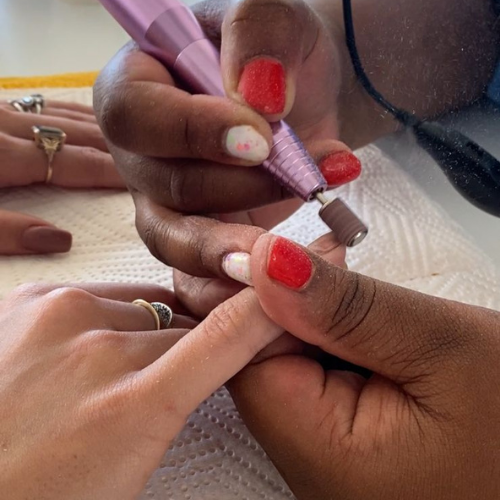 Step 1: Remove Polish
Start by removing any nail polish left on the acrylic tips by using a high-quality nail drill.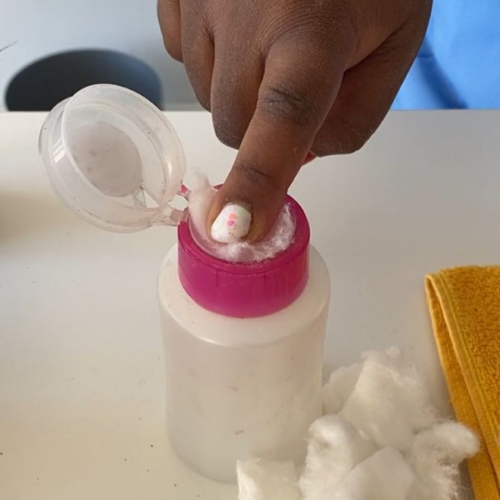 Step 2: Soak Cotton
Use cotton swabs or tear small bits of cotton (roughly 2x2cm) and soak them in nail polish remover or acetone.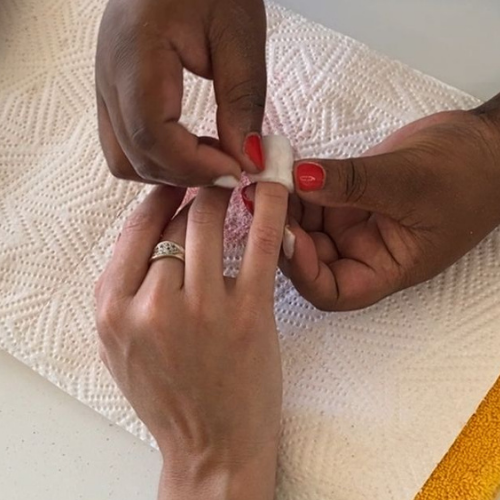 Step 3: Apply Cotton
Apply the soaked cotton so that it covers the entire nail and cuticle region.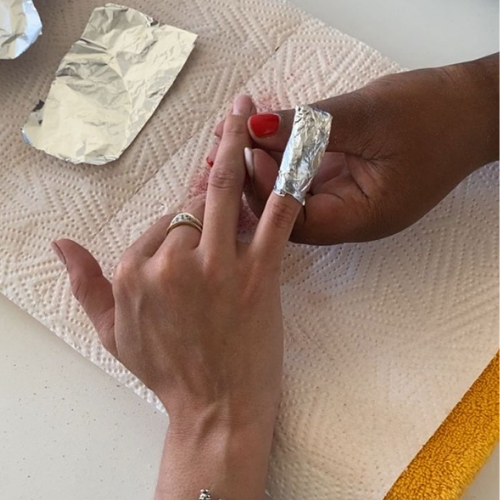 Step 4: Foil Soakers
Cut 10 small (roughly 2x4cm) aluminum foil sheets and wrap them neatly over the soaked cotton.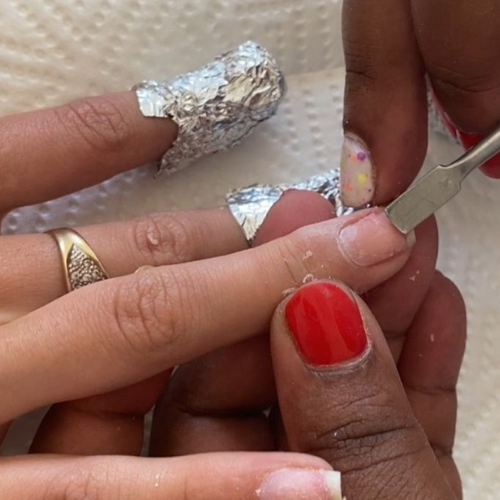 Step 5: Remove Acrylic
Remove the foil cover and soaked cotton. Use a sharp nail tool to break away any leftover acrylic. Create a smooth finish with a nail file.
Related To This Guide
Nail Essentials Kit | 5 Piece
R 379
R 339
Autumn Collection | 24 Piece Gel Nail Polish Kit
R 1,299
R 1,199